"I never sought out to be a role model. I'm just a pig with a cell phone camera."
"That is the most disgusting thing I've ever seen in my life."
"Kill it before it lays eggs."
"What is that coming out of his asshole?! FREAK!"
"How could he ruin his body like that, he used to be so much sexier before he got into all this crazy fisting shit."
Those are just a few of the things I wake up to when I log into Twitter everyday, or read in the comment section on the various platforms that I've become accustomed to posting my videos on over my last four years as HungerFF. In that short period of time, my fisting videos have been viewed nearly 12.2 million times just on Pornhub and xTube alone. That's a lot of guys (and girls) blowing loads watching me swallowing arms and pushing my insides out, so I'll cut the haters some slack.
On the flip side, I very regularly also hear a lot of positive, pretty wild and out there things about myself too. "You're a fisting GOD!" is the one I always find the most over the top. "You're an icon. You're a legend. You're a role model. We look up to you. We want to be just like you." Maybe I'm just bad at taking compliments, but all of it makes me a little uneasy. I never sought out to be a role model within the fisting community. I'm an exhibitionist pig. A slut with a cell phone camera. I'm shy in group settings (believe it or not), nervous around new people, and a giant geek at heart. I'm HungerFF, but I'm very much also Ryan James.
For those of you guys who may not know, I have been in the adult film industry for nearly 14 years. I shot my very first video with Falcon Studios in 2007 under the name RJ Danvers. Following that film I was cast in Raging Stallion's big military epic, "Grunts". It was a huge, big budget, blockbuster movie. I walked on set as a fresh faced kid, just out of high school. Looking back on it retrospectively now, I was in way over my head. But I faked it until I made it. Thanks to my agent Howard at Fabscout Entertainment, I landed a three year deal with Raging Stallion Studios, and I was quickly one of their most popular and well liked performers thanks in part to my heavy presence on social media (I was actually the first porn star EVER to tweet their way through a porn scene)
As happens with a lot of young guys who find internet fame too quickly, I drank my own Kool-Aid by the gallon and bought into the RJ Danvers hype machine. I became a character. I lost touch with myself and who I was. What made Ryan James, Ryan James. Drugs and alcohol led to bad decision making, and one day I woke up with an e-mail from Raging Stallion telling me it was time to get sober. They were letting me go.
Following that big blow, I did check myself into treatment and moved to South Florida to live a very quiet life as a comic book shop manager. Inside, though, I knew I was different. I was Superman pretending to be Clark Kent. I'm an exhibitionist by nature, and I love to be watched which was why being in porn scratched so many itches for me. It wasn't until around 2012 that I actually discovered a social network of fist pigs through my longtime close friend @FFalconPunch. For the first time, I realized that there were guys close to my age who also shared a passion for fisting. I remember feeling instantly connected to something bigger than myself.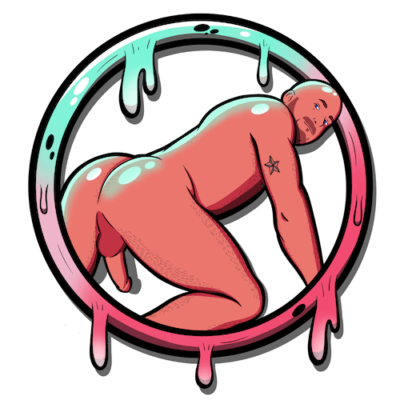 My journey as HungerFF started four years ago. It was a way for me to dip my toes back into pornography after many years away. For those of you who have wondered, the inspiration for the name HungerFF came from one of my first Manhunt hookups with a guy who had the screen name "Hunger" . I remember always thinking how sexy and intriguing that name was, because it implied so many different things. I made my "debut" as just another headless fist pig on xTube in 2017, but the videos that I created began to connect with a broader and larger audience. This ultimately culminated in the infamous pick up truck video filmed at Fist Fest, where I showed my face on camera (again) for the first time.
Retiring from the comic book industry and deciding to come back to porn was the best decision I had ever made. In 2018 I was offered a gig working and training alongside my personal fisting idol, Matthias Von Fistenberg, as he began working on his new project Fist Alley. Working underneath him was truly a blessing. I learned so much about camera work, photography, lighting. I'll be forever grateful for the year I got to spend working and learning from him.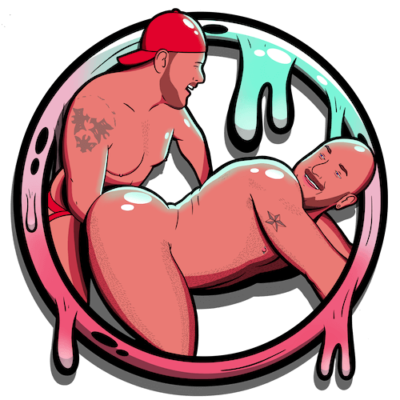 Around this same time, JustForFans and OnlyFans were blowing up. I managed to get into the mix early, and caught a lot of traction right away. It was the right place and the right time. I sat at my kitchen table one afternoon and decided I wanted to embrace this as a career again, and dove head first into the deep end. I would release two new videos a week, every week, at the same time without fail. I've studied enough business that I know that to maintain proper relationships with your customers, you need to deliver an on time, quality product. With each paycheck I put some of it towards upgrading my equipment… and now I have a sound proof home film studio.
This brings us to 2021! Recently there has been a widespread crack down on pornography and an increased level of censorship. I saw the writing on the wall. Essentially, we've been in the Wild West era of online pornography and there would eventually be regulation, and that time has come. I survive entirely on the earnings I make from these videos, and I pour my heart and soul into each one. I want them to be perfect and representative of what authentic fisting actually looks like. Lube bottles spill. Toys fall out slide across the room. When OnlyFans removed me and Pornhub was taken down, I knew it was time for me to build my own space; to carve out my own corner of the internet.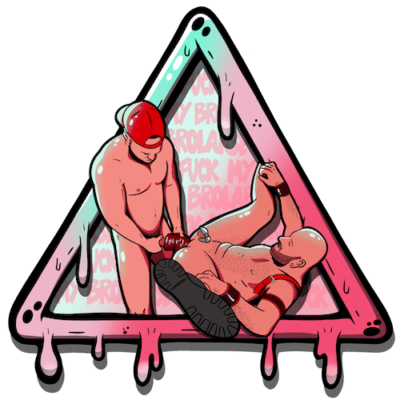 That's when I called Will Angell, who listened to what I had to say and truly heard me. He's my biggest cheerleader and believes in me, knowing deep down that this is what I want and I'm willing to do whatever it takes to make it work. Will placed me in touch with the amazing MuscleBulls who have helped build and craft this website as you see it now.
In closing, this website is a culmination of my decade plus long career in adult entertainment. I've chosen my favorite archival scenes as well as bonus new content available exclusively at launch featuring porn superstars like Will Angell, Rocco Steele, Blue Bailey, Fitness Papi, Dolan Wolf, Trip Richards, Silver Steele, Oscar Bear and more.
Thank you for taking the time to read my story and hopefully you feel like you got to know me a little bit better. If I'm being honest with myself, pornography was probably the worst possible career path I could've chosen with my often debilitating social anxiety and frequent awkwardness. But I think there's so many guys that can relate to feeling nervous in sex parties or groups. They can relate to feeling separate, different, and often times alone. I'm here to tell you that you belong with us. The fisting community accepts you for who you are. I accept you. And welcome to HungerFF.com.